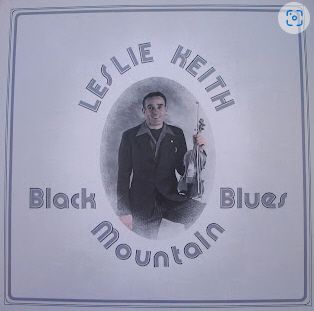 After learning basic classical violin in Junior High School in Lakewood, Washington, I stopped playing for several years, instead focusing on guitar (after discovering Bob Dylan). It was not until going to grad school at the University of Arizona years later than I began picking up the violin and learning the "fiddle". 
Early on I took several lessons from Arnie Buss, a great fiddler in Tucson who was also with my future musician friend to be, Slim Edelman, in the "Slim, Pete, and Arnie" Show band. Arnie taught me the triple shuffle for Orange Blossom.
I was also able to meet and talk to the legendary old time fiddler, Leslie Keith, at the Tucson Meet Yourself festival. Mr. Keith had played with Ralph Stanley and the Clinch Mountain Boys, among others, and had a great improvisational style that I admired. I later learned his tune, The Black Mountain Blues (aka Black Mountain Rag).
I asked Les if he gave lessons and he said yes, and gave me his phone number. I told him I would get back to him after Christmas vacation, as I was headed back home to Tacoma to be with family.
After my return to Tucson, I called his number, and his wife answered. I said I was calling for Les, and wanted to set up a fiddle lesson. She said, haltingly, that he has just passed away recently (Dec. 28, 1977).  Lesson here, don't wait when opportunity knocks.